With the fun and festivities of Christmas and New Year well and truly behind us, we're sure you'll agree that January has felt like a long and gruelling month – especially as, for many of us, the prospect of payday seemed to take forever! However, to combat your winter blues, why not consider booking yourself a winter holiday in Lanzarote?
With year-round sunshine, affordable flights from the UK and plenty of last minute deals to Lanzarote, a break away from the daily grind with some sun, sea and sightseeing doesn't have to cost the Earth and could be just what you and your family need. In this post, therefore, we'll be sharing some of the amazing sights and activities this beautiful volcanic isle has to offer for the whole family, allowing you all to find a haven away from the madness of everyday life without breaking the bank.
1. Embrace beach life
Lanzarote boasts a wide choice of glorious beaches for visitors to enjoy during their stay on the island that also provide a budget-friendly way to spend your time on holiday. One must-see beach is the beautiful and peaceful Playa de Papagayo, located on the south of the island a mere 15 minutes' walk from Playa Blanca. With white sands and clear, blue water, there are no less than six stunning coves to explore that offer the perfect place to enjoy some quality family time, whether that's basking in the sunshine, enjoying a seaside picnic or checking out the marine life by snorkelling in the still waters.

For a more off-the-beaten track Lanzarote beach excursion for those families who love nature and exploring, a visit to Playa del Charco de los Clicos on the norht-east side of the island should definitely be on your itinerary. A contrast to the typical white or golden sands found elsewhere on the island, this beach showcases a truly volcanic beachscape with black sand, red cliffs and a striking green lagoon (that's coloured by algae). A true marvel of nature, you can take in this breathtaking beach from a designated viewing platform and educate yourselves for free on the geographical history of the island.
2. Try watersports galore
Of course, if you're travelling with older kids or young teens, they may want something a little more active to burn off their endless amounts of energy – and luckily, Lanzarote is brimming with opportunities for them (and you) to get wet and try some watersports.

From popular banana boats, jet skiing and pedal boats that are typically on offer at beaches in the major resorts to surfing, windsurfing and scuba diving, Lanzarote is the ideal place to try some fun water activities. Prices for specialised activities vary, but booking group classes could be a good way to save a few pennies rather than splashing out on one-on-one tuition.
3. Dive into the sea
If thrill-seeking watersports aren't quite what you're after, Lanzarote also offers submarine safari excursions, allowing you to dive below the sea's surface to get a close up view of the unique marine life and shipwrecks – all without having to get wet!

The Submarine Safaris's vessel leaves from Puerto Calero and they even provide a free bus pick up service from Playa Blanca, CostaTeguise and Puerto Del Carmen to help keep the costs down if you haven't hired a car. Reaching depths of up to 30m and lasting approximately an hour, it's a fantastic way to see a different side of the island in a real submarine – something every member of the family is sure to enjoy.

4. Splash your way through the day
Following on from the water-themed activities, Lanzarote has a choice of waterparks on offer too – offering great fun for the whole family. In Playa Blanca alone, there are two water parks to enjoy: AquaLava and Dino Park Water Park.

Offering a selection of slides and pools that cater for kids of all ages, a day out at an aqua park offers a relatively budget-friendly way to keep everyone entertained all day long. Unleash your childish side on the rubber-dingy rapids or simply enjoy a gentle swim in one of the pools – whatever your idea of fun is at a waterpark, it's sure to be the perfect escape from real life.
5. Marvel at volcanoes
The island of Lanzarote was formed by a volcanic eruption thousands of years ago, which resulted in some incredibly fascinating geography on such a small stretch of land. From the barren, eerie expanse of the National Timanfaya Park to the magical hues of the Green Caves or the plush Cactus Gardens, this island is ripe for exploring with the family if you want a break away from the beach or pool for a day.

One must-do Lanzarote excursion that won't break the bank is the walk to Montana Roja – a dead volcano that's about an hour's trip on foot from Playa Blanca. While walking up a volcano sounds tough, the terrain is manageable for older kids (7+), but be sure to take plenty of water and wear suitable shoes and clothing. If you have the stamina you can even hike up to the top in about 30-minutes, taking in the panoramic views of Lanzarote and neighbouring Fuerteventura – truly breathtaking.

Alternatively, delve into the lava tunnels of the Cuevas de los Verdes (Green Caves) where you can explore the maze of tunnels that were formed by lava and once used as a safe-haven from pirates by the locals.
6. Allow for downtime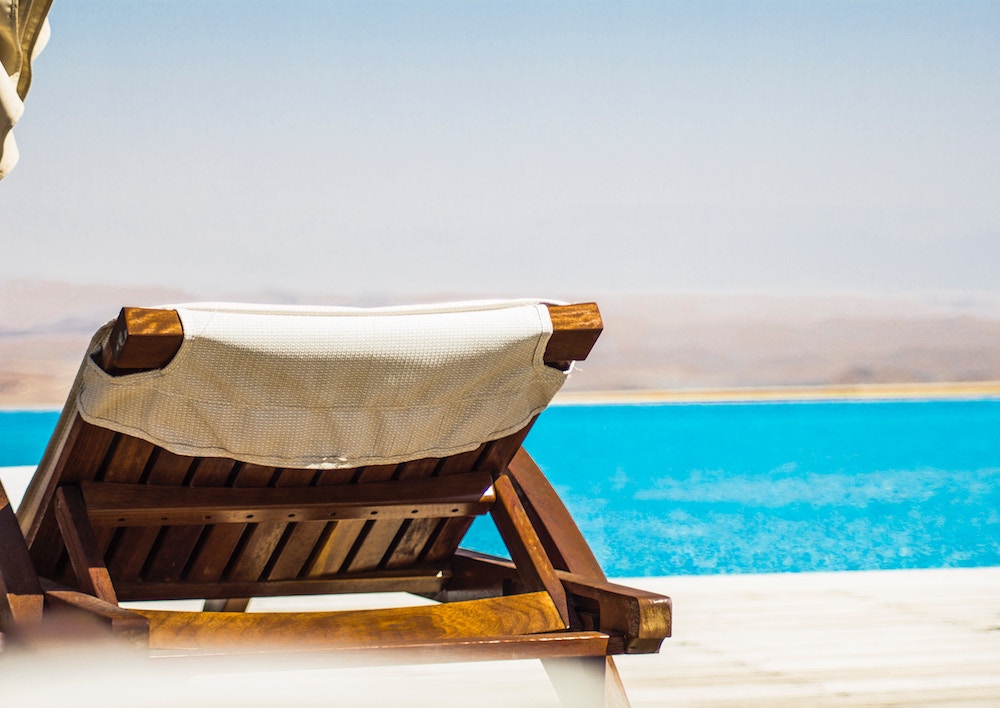 Part of every holiday should always include an element of downtime, so before you go cramming your itinerary be sure to consider relaxation as an essential part of your trip. By booking one of our great value Lanzarote holiday deals, you can enjoy pure relaxation in your own private, luxury villa after an action-packed day of sightseeing.

Offering a tranquil haven away from the real world, you can fully relax by the pool with a good book, enjoy family meals under the stars or even devise your own family table-tennis tournament – ensuring you and your family have the perfect escape from the winter blues.
Browse our full selection of gorgeous villas online now to book your dream holiday in Lanzarote.
<< Back to posts