Flexible Rental Solutions
Do you own or manage a high quality rental property here on Lanzarote? Then maybe we should talk?
Optima Villas cover all of the bases from listing villas through to full property maintenance and management, offering flexible solutions for owners and managers alike.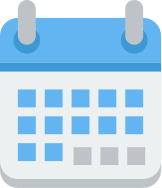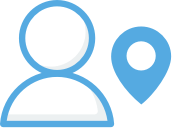 Join our other satisfied owners today
Michael Gilbey –

Villa Medina

Owning a property abroad can often be a bit of a nightmare. It need not be, if you are lucky enough to have a company like Optima Villas in Lanzarote managing it for you. They handle everything on our behalf: the rentals, and they have been plentiful this year, the rental payments of course, they look after the tenants throughout their stay, they maintain the property, they look after the swimming pool, they do the lot really. What is more, as well as being efficient, they are a delight to deal with … and that is very important indeed!

Mark & Marie Hallam –

Villa Jameos

In 2014, with a little trepidation, we embarked on looking for a holiday villa on Lanzarote. Optima Estate helped with the purchase every step of the way & proved invaluable throughout the whole process. Optima Villas already managed the property and with their help and advice the transition between owners was seamless. We have seen occupancy levels of over 40 weeks per year achieved since purchase. This together with Optima's villa maintainance & overall back up means we are free to enjoy all the benefits of Villa ownership with very little of the worry. Arriving at your own well maintained and well turned out Villa is priceless – keep up the good work Optima.

Lucy Mitchell –

Villa Moi

When looking for a new management company we were keen to ensure our new supplier could deliver everything they promised. Optima took time to talk us through their skills and how they could help us. Optima encouraged us to look at and review a villa they had recently set up for arriving guests. The villa was spotlessly clean, the beds were decorated with their amazing Egyptian cotton bed linen and beautifully branded towels. We felt totally reassured and confident they could deliver all they said they could. Since starting our relationship a year ago, we have been overwhelmingly pleased with Optima. The entire team, be it sales or operations are polite, efficient and very friendly. The standard of delivery is first class, all we've received since Optima have started looking after our villa is praise and delight at how nice the villa is. I have the upmost respect for Optima and the team who run it, I would happily recommend them to any villa owner.
Tell us about your property and we will be in touch soon