Flexible Rental Solutions
Do you own or manage a high quality rental property here on Lanzarote? Then maybe we should talk?
Optima Villas cover all of the bases from listing villas through to full property maintenance and management, offering flexible solutions for owners and managers alike.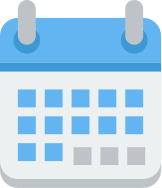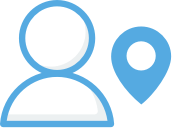 Join our other satisfied owners today
Sandie Johnston –

Casa Cielo Azul

We use Optima Villas to manage our property and have always been very happy with the service. Things do go wrong at time, which is to be expected and the team are always on hand to have them resolved as quickly as possible. Diana and Ana are particularly great to work with. Would not hesitate to recommend them if you are looking for someone to manage your rental property.

Mark & Marie Hallam –

Villa Jameos

In 2014, with a little trepidation, we embarked on looking for a holiday villa on Lanzarote. Optima Estate helped with the purchase every step of the way & proved invaluable throughout the whole process. Optima Villas already managed the property and with their help and advice the transition between owners was seamless. We have seen occupancy levels of over 40 weeks per year achieved since purchase. This together with Optima's villa maintainance & overall back up means we are free to enjoy all the benefits of Villa ownership with very little of the worry. Arriving at your own well maintained and well turned out Villa is priceless – keep up the good work Optima.

David & Caroline  –

Casa Lagarto

We establish a relationship with Optima, that started in November 2021 when we purchased Casa Lagarto. Several months later the villa was properly set up with the facilities required in order to rent, with continue support from Optima that helped make the process smooth and stress free. The overall experience from marketing, maintenance and cleaning preparation of the villa has been first class. We are delighted with the success of the bookings and having access to the owners portal, along with receiving notifications upon each booking being confirmed gives us the flexibility to see availability going forward.

It's been a pleasure working with Optima, and we look forward to working with them in the future.

Jon & Cortine –

Casa Cortine

We own Casa Cortine, which we have rented out through Optima since we bought it in 2016. It gives us peace of mind to know our Villa is looked after by a quality and professional outfit, who can respond 24*7 when circumstances warrant it and at other times will assist our guests with any issues in a timely manner. A shout out to Diana and Ana and the rest of the staff; I also have a good working relationship based on mutual trust with the owner Richard. If you're looking to rent out your holiday home then I would have no hesitation in recommending.

Tell us about your property and we will be in touch soon