If you are staying in one of our Lanzarote holiday villas then you will probably want to explore the local beaches in the resort – and maybe even venture further afield too. Lanzarote is home to nearly 100 great beaches – and most of them are made of golden sand rather than the black grains common on other Canary Islands.
---
Playa Blanca – White beach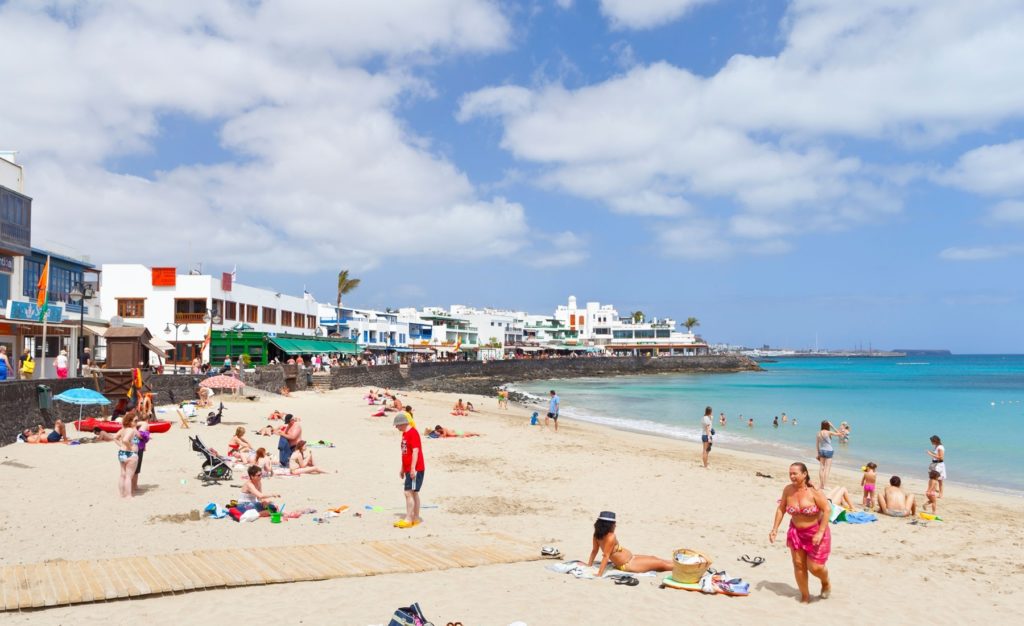 The small beach which the entire resort is named after is located right in the heart of the Resort, close to Calle Limones and remains a firm favourite with both locals and tourists alike. Whilst not as large as Playa Flamingo or Playa Dorada it is still a great space to soak up the sun or enjoy safe bathing in the sea. And there are loads of restaurants to select from here as well as plenty of shops when you need a bite to eat or a cool drink.
Playa Flamingo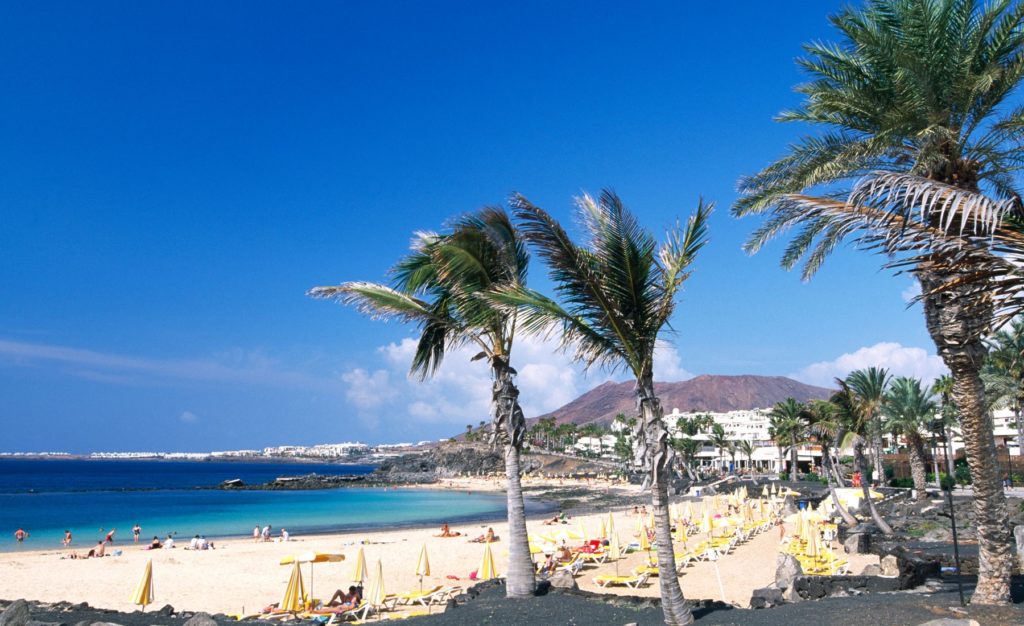 Located to the east of the harbour area Playa Flamingo has only recently been restored to its former glory after suffering at the hands of Tropical Storm Delta back in 2005. This is the best beach for families with young children as massive stone breakwaters protect the bay here from waves and the beach shelves gently into the ocean. There are also plenty of facilities on hand such as sun loungers and shades and the beach is fringed by some delightful tropical palms and plants.
Playa Dorado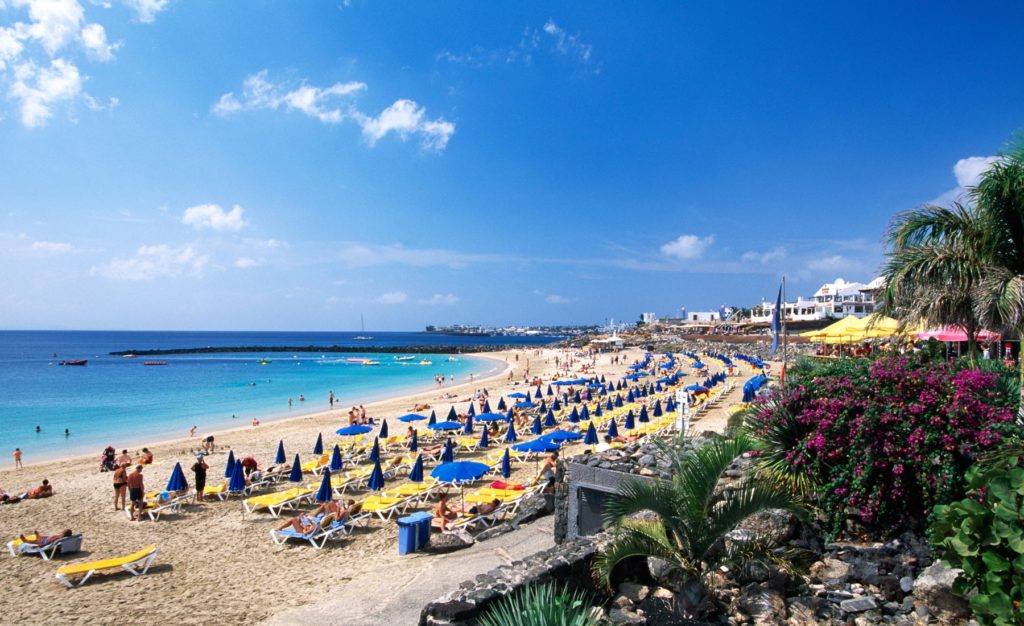 The biggest and most popular beach in the resort, Playa Dorada is located just in front of the Princessa Yaiza hotel. There is plenty of space here to find your own place in the sun and much like Playa Flamingo plenty of facilities on hand too such as sun loungers and shades. There are also a number of bars located right on the beach that are just ideal for a lunchtime snack along with plenty of restaurants on the main promenade.
Playa de Papagayo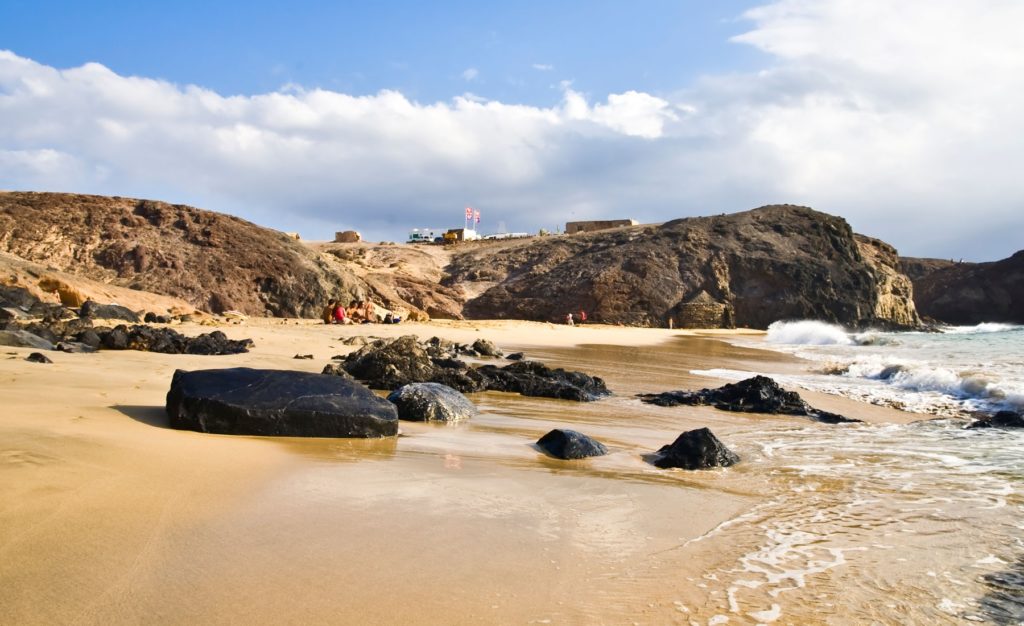 Viewed as one of the most beautiful beaches on Lanzarote, if not the Canaries, the Playas de Papagayo are a real must for beach lovers. As there are in fact no less than six individual sandy coves and bays to explore here. All boasting breathtaking views back to the resort some fifteen minutes walk away as well as across to the neighbouring island of Fuerteventura. There are a couple of rather over priced bars and restaurants here so it can pay to take your own food and drink. Shade is also thin on the ground. But if you´re looking for totally unspoiled and all natural experience Papagayo is hard to beat.