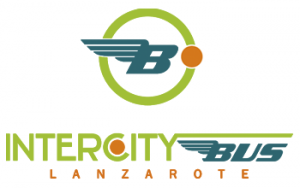 Bus services in Playa Blanca are operated by InterCity Bus Lanzarote. They have an easy to use website, available in English, offering full information about services both within the resort and to all points around the island.

Website: www.intercitybuslanzarote.es
Telephone: (0034) 928 811 522
---
Playa Blanca Bus Station
The main bus station/terminus in Playa Blanca is located on the Avenida Playa Blanca close to the main roundabout at the entrance to the resort from the LZ2.
---
Buses from Arrecife Airport to Playa Blanca
You can take the number 61 bus from Arrecife Airport to Playa Blanca. The 61 bus stops at both Terminal 1 and Terminal 2 at the airport and also calls at Matagorda, Puerto del Carmen, Puerto Calero and Yaiza en route to the resort. Once in Playa Blanca the 61 stops at the main bus station and then at the harbour/ferry port. The estimated journey time is around 1hr 15 minutes, but that can vary greatly depending on passenger numbers. The 61 operates from 07.30 until 21.30 on Mondays to Fridays and 08.00 to 20.00 on weekends and festival days. With services running every half an hour. A one way ticket from the airport to Playa Blanca costs €3.15.
---
Buses from Playa Blanca to Other Destinations
What other parts of the island can you reach on public buses from Playa Blanca? Why not visit the market in Teguise, one of the most popular weekly visitor attractions on the island? The number 13 bus departs from the harbour at 09.00 every Sunday morning, stopping again at the main bus station just after, before heading towards Teguise, via Arrecife. The return bus from Teguise leaves at 13.30 so make sure you don't miss it – as this is the only direct service back to Playa Blanca. If you miss it, take a bus to the central bus station (Eastacion de Guaguas) in Arrecife and catch the number 60 bus.
The number 60 bus from Playa Blanca runs to a number of places of interest, including the marina at Puerto Calero and the picturesque village of Yaiza.
---
Bus Services in the Resort
The number 30 bus runs within Playa Blanca itself and operates daily from 06.30 until 22.00. The service starts at the bus station and stops at most points around Playa Blanca, including the harbour/ferry port and the popular beaches of Playa Dorada and Playa Flamingo.
You can view a full timetable here
For more information on common customer queries from visitors to the island of Lanzarote, visit our FAQs page.