Lanzarote has an outstanding public transport system, which makes it easy and accessible for tourists and locals alike. From airport bus services to taxis and bicycle hire, travelling around this beautiful island is convenient and simple.
Lanzarote is small, meaning it's not difficult to get lost and you'll never be too far from home, wherever you're staying. Whether you're driving your family to a water park in Costa Teguise or you're travelling to a business meeting in Playa Blanca, we've got you covered when it comes to choosing your transport.
Buses
When you land in Lanzarote, the next thing on your to-do list will be to grab your airport transfer. Since Lanzarote's tourism is so fundamental to its economy, there are plenty of options when it comes to getting to your front door. For a budget option, take the airport bus service which runs very frequently, however offers limited service throughout the night.
For a more convenient option which will take you to a specific location, there's a taxi rank at Lanzarote airport which will deliver you to where you need to be. If you need to travel across the island, from Costa Teguise to Playa Blanca for example, a taxi may be the most efficient option. While taxis aren't the cheapest mode of transport, they are more accessible if you're in a rush for a meeting or simply can't wait to dive in the pool.
Once you're all settled into your stylish villa, the next stop is exploring Lanzarote. Whether you're travelling from beautiful beach locations like Puerto del Carmen to Playa Blanca or you're learning to windsurf at Costa Teguise, public buses are the way to go. Public buses are extremely accessible from almost all of Lanzarote's iconic locations, and not only are they an incredibly cheap mode of travel, but also offers a taste of local life.
Bicycle hire
If you're an active family or simply fancy a morning bike ride to your destination for the day, consider bicycle hire. Not only does this give you the freedom to travel wherever you want to go, but you'll be able to stay there as long as you wish without having to worry about your transport home.
Some places to consider taking your wheels are the volcanic landscapes and iconic viewpoints such as Timanfaya National Park. Alternatively, if you're an avid cycler, try out some of Lanzarote's most popular cycling courses, which vary in difficulty according to your fitness. One of our favorites is Playa Blanca to Puerto del Carmen, offering views across the exquisite Femes and Playa Blanca. What's more, a cycle route is an efficient way to see many places at once, particularly if you're on a tight time schedule.
Car hire
If you have young children, hiring a bike may not be the easiest option – but that doesn't mean you need to compromise on sightseeing. Hiring a car is often the best way to explore every corner of the island in total freedom, knowing your lift back to the apartment or to the next destination is ready when you should require it.
If you want to explore hidden secrets such as the shipwreck in Arrecife or Los Charcones, travelling by car is the easiest way to get there. Some places such as Timanfaya National Park aren't accessible via bus routes, so this is worth bearing in mind if this destination is on your to-do list.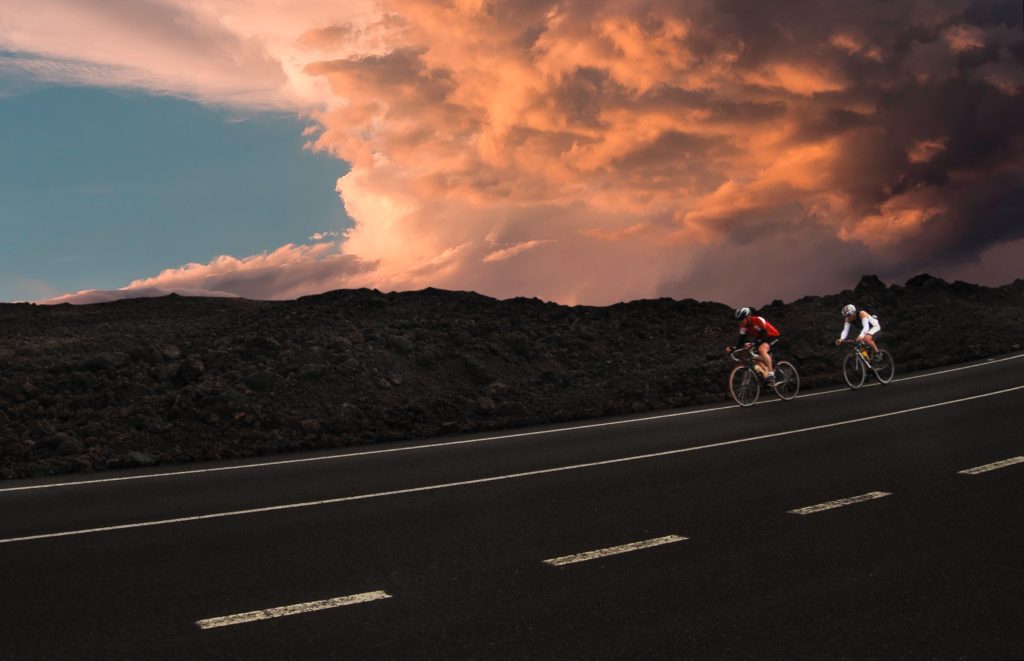 Useful distances:
How far is Playa Blanca from Puerto del Carmen?
28 mins by car, 28.3km
How far is Puerto del Carmen to Playa Blanca?
28 mins by car, 28.3km
How far is Costa Teguise to Playa Blanca?
42 mins by car, 46.4km
How far is Playa Blanca to Timanfaya National Park?
18 mins by car, 19.8km
How far is Playa Blanca to Arrecife?
36 mins by car, 33.3km
With a small amount of planning, travelling around Lanzarote is easy. Whether you're taking the public bus or you're planning on hiring a family car, travelling across the island is quick and convenient – meaning you can see all of the sights you'd planned to with minimal travelling complications. So if you're looking for some last-minute, hassle-free winter sun, browse our range of Lanzarote villas – we've got plenty of deals that you can take advantage of!
<< Back to posts