Are you looking for a last-minute Lanzarote holiday? Or perhaps you've recently booked up and are now searching for the best ways to spend the festive season in this beautiful destination? One of Lanzarote's ultimate hidden gems is the range of Christmas festivities spread across the island, which are essential experiences for anyone in search of some winter sun. For those of you spending the Christmas holidays in Lanzarote, there's a lot going on across the island to help you spread the festive cheer which certainly won't leave you disappointed.

That's why, in today's post, we're offering you our guide to Lanzarote's famous nativity scenes. From Christmas activities to the Father Christmas Parade, our guide will leave you excited to enjoy the sights and activities Lanzarote has to offer this season.
Christmas activities

If you're in search of a cultural Christmas experience, spend an evening at Los Jameos del Agua – designed by Cesar Manrique. In this area, locals host concerts inside the breathtaking scenery of the volcanic cave. They also offer a dining experience alongside the Christmas concert, which makes the evening feel truly special.

If you're looking for a daytime activity, why not visit the Traditional Flea Market open every Sunday from 9am-2pm? At the markets, you could purchase a Christmas gift such as some handmade pottery or treat yourself to a sample of delicious, traditional Canary Islands food. The flea market offers handcrafted gifts, which will be unique to your loved ones and is a memorable way to gain a token from your experience on the island.

Despite the traditions that you may be accustomed to, on the Canary Islands, Christmas doesn't end on 25th December. To immerse yourself fully in the culture, experience the Epiphany night – where the Three Kings visit all houses during the Epiphany throughout 5th – 6th January, leaving presents for children. Additionally, why not take a trip to Timanfaya National Park, where children are able to send their letters to the Three Kings for an authentic experience?

Father Christmas Parade

The Santa Parade Lanzarote is held every year in Puerto Del Carmen and, as a result, has become a well-loved tradition for those spending Christmas on the island and locals alike. The event is set to take place on the 23rd December this year, starting at 6pm. For the little ones, the event also offers music show, a magic show and storytelling – which we're sure you'll agree is an enjoyable way to spread the festive cheer.

Additionally, if you're not able to attend the Santa Parade, Santa Claus will be coming to the beaches of Puerto del Carmen at 12pm during the season. The event is taking place from Monday 16th December through to Friday 20th December, at 12pm every day. Puerto del Carmen is renowned for its long stretches of golden sands with a great selection of bars and restaurants, making it the perfect place to enjoy the festivities. While Christmas may not be your typical festive tradition, sunbathing or an invigorating swim is sure not to disappoint.

Nativity scenes

Lanzarote is famous for its traditional, beautiful nativity displays and it's Spanish culture to recreate the nativity scene, with figures representing the birth of Jesus, during this time of year.

This year on 3rd December there will be a Nativity Scene display held in Tias. Tias is one of the oldest and most important towns on the island – offering a large amount of cultural history and famous for its golden coastline. Whether you're staying in one of our beautiful villas in Lanzarote or a luxury apartment in Tenerife, transport to Tias is easy by bus.

There's also a nativity display held in Puerto del Carmen, held in the beautiful scenery around the church. The display is complete with the performance of the German Choir, Marine Choir of Puerto del Carmen and the School of Music of Tias, making it a particularly captivating event for children.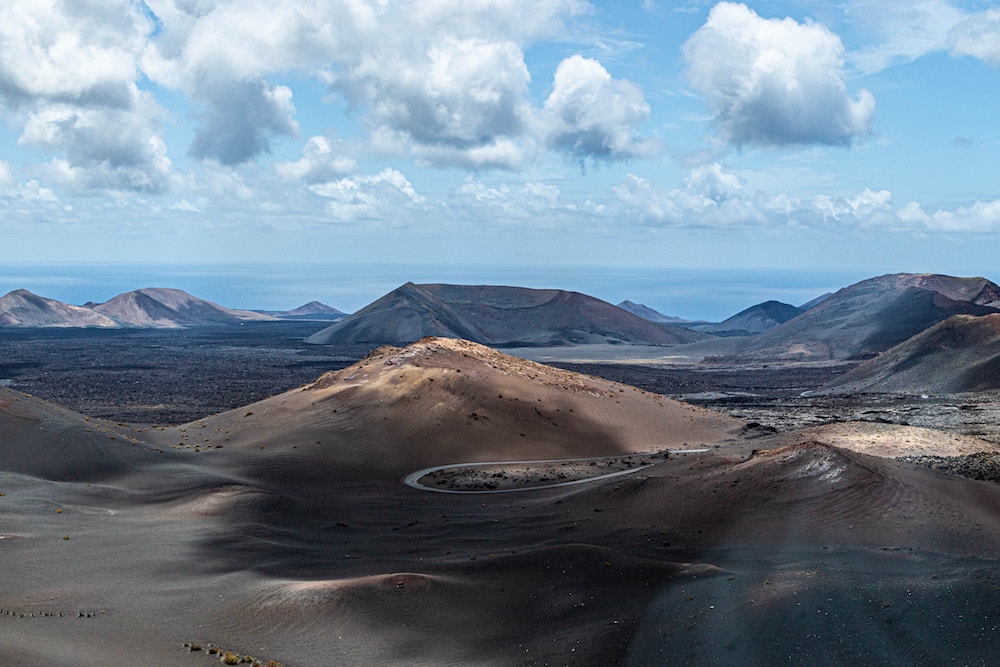 So, if you're in search of a last-minute Lanzarote holiday, why not book up this Christmas? We hope that with our guide, you'll be on your way to making your Christmas holiday an unforgettable experience where you can make happy memories and truly enjoy the holiday season in style. We've got plenty of last-minute Lanzarote deals this winter and into 2020 for you to take advantage of!
<< Back to posts